Bring Data to Life and Increase Funder Support
with Outcomes-Driven Results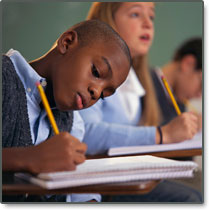 Statistics tell you a lot about the youth in your community. Through existing data, you know which students or groups of students score below-average on tests and are at a higher risk of dropping out of school.
But what if you could layer those statistics with detailed information about a youth's social and emotional strengths, supports, and challenges—the very things that are essential for overcoming obstacles, avoiding risks, and achieving success in life?
With the Search Institute's Developmental Assets Profile (the DAP), now exclusively available in SurveyTrax from nFocus Solutions®, you can.
This first-of-its-kind solution is designed to:
Bring your data to life by providing a deeper, more comprehensive understanding about what kids need in order to grow into healthy, successful adults.
Provide the tangible proof you need to validate your organization's success and increase funder support.
Give you the insight you need to continue to make a positive difference in the lives of those you serve.
Read on to learn how your organization or community can benefit from the DAP and SurveyTrax.